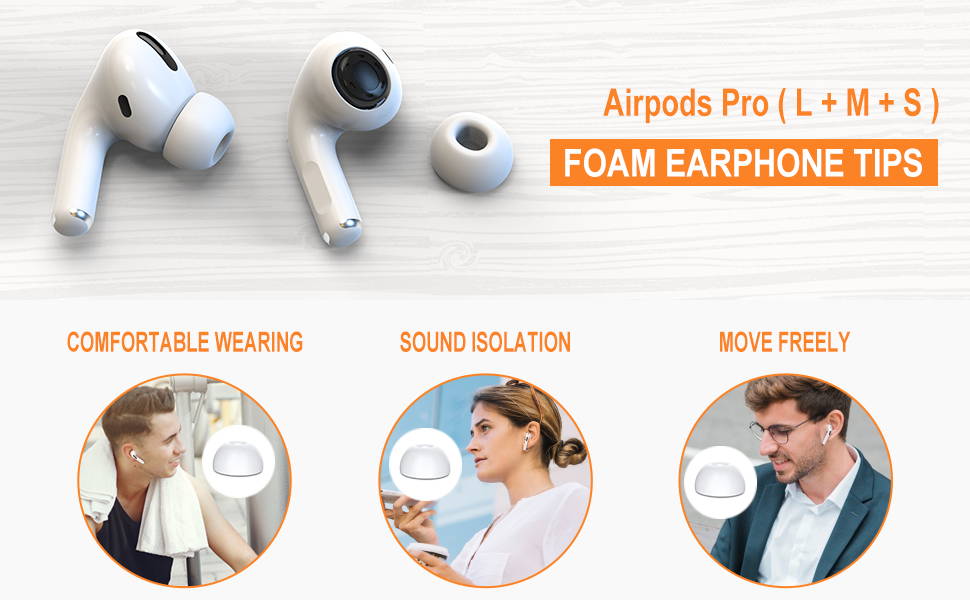 COMPATIBILITY - The Link Dream AirPods Pro ear tips are perfectly fit with the Air Pods Pro. It will not affect the induction and charging of the earphone when put in the charging case with Link Dream ear tips. MATERIAL - The ear tips are made of high-quality silicone material, which block outside noise and doesn't affect the original sound quality of your AirPods Pro in-ear headphones.
COMFORTABLE - Proper softness allows you to use the ear buds for a long time without feeling ear pain, and the ear buds do not slip off even during exercise.
STORAGE BOX - Equipped with a storage box for storing 12 ear buds, which can well protect unused ear buds from being lost or soiled.
3 YEARS WARRANTY - If you have any doubts about the product, don't worry, our products will provide you with a 3-year warranty for free. If you encounter problems, please contact us and we will give you a satisfactory solution.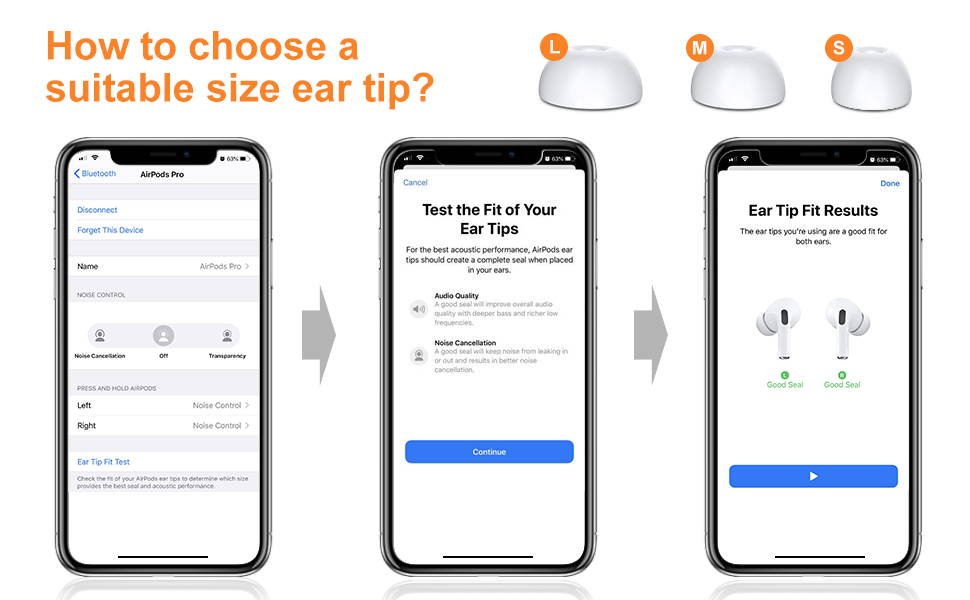 Stpes to replace the old ear tips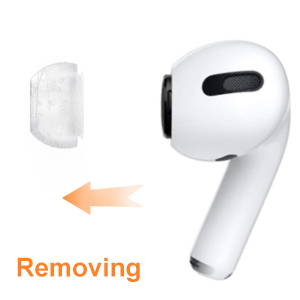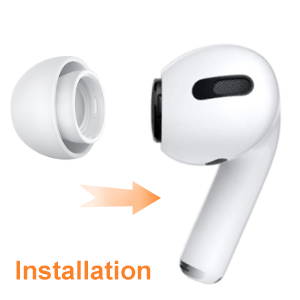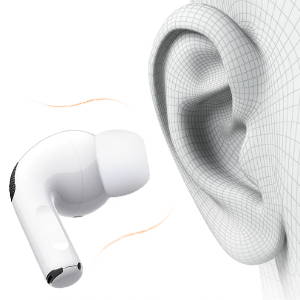 Sunday,Monday,Tuesday,Wednesday,Thursday,Friday,Saturday
January,February,March,April,May,June,July,August,September,October,November,December
Not enough items available. Only [max] left.