Accepts Windows, macOS and Linux on PC, laptop, PS4, makes your sound be more outstanding and clear.
USB plug and play, real-time playback, no extra driver or sound card required, save your time on settings.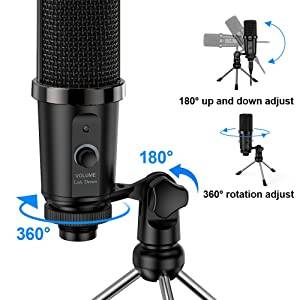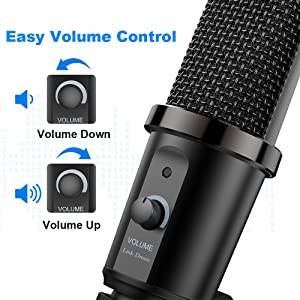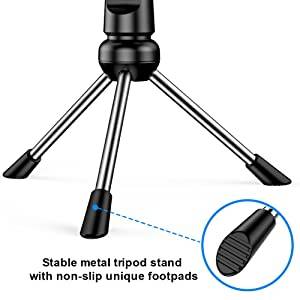 Rotate the bracket ring to make 360°adjustment;
while twist the knob can make 180°up or down on the mic.
Enables quick volume control conveniently over the computer control panel or your recording software.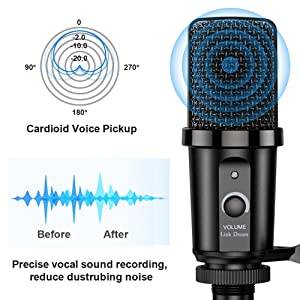 Deliver Your Voive Clearly

Utilizes a cardioid pickup microphone to reduce background noises further away from the mic for clearer stream/recording audio.

Doing your audio project in a room with relatively quiet surroundings will be more recommended for good performance.
Speak a bit closer to the mic capsule at around 15-20 cm(6-8") can get better vocal performance.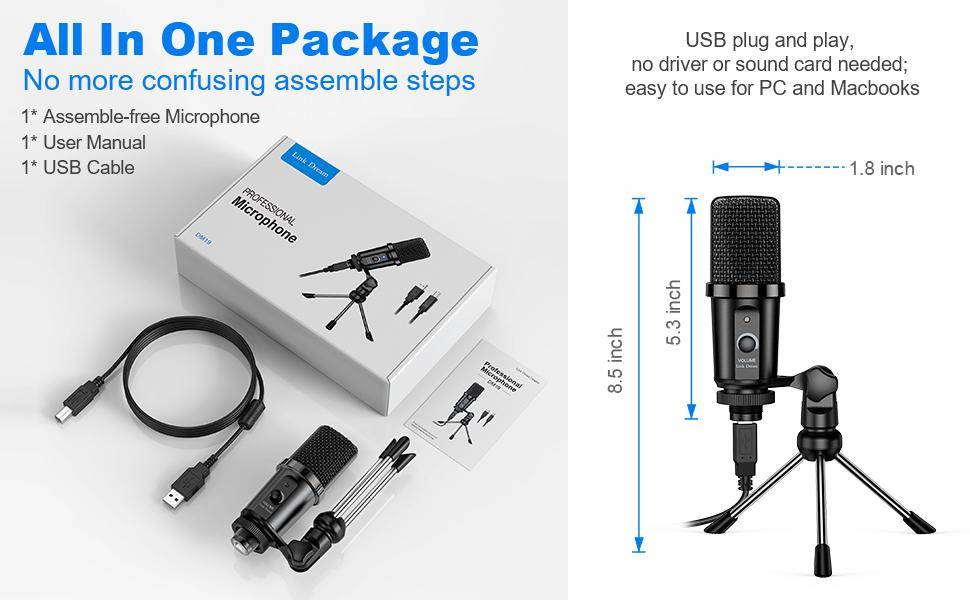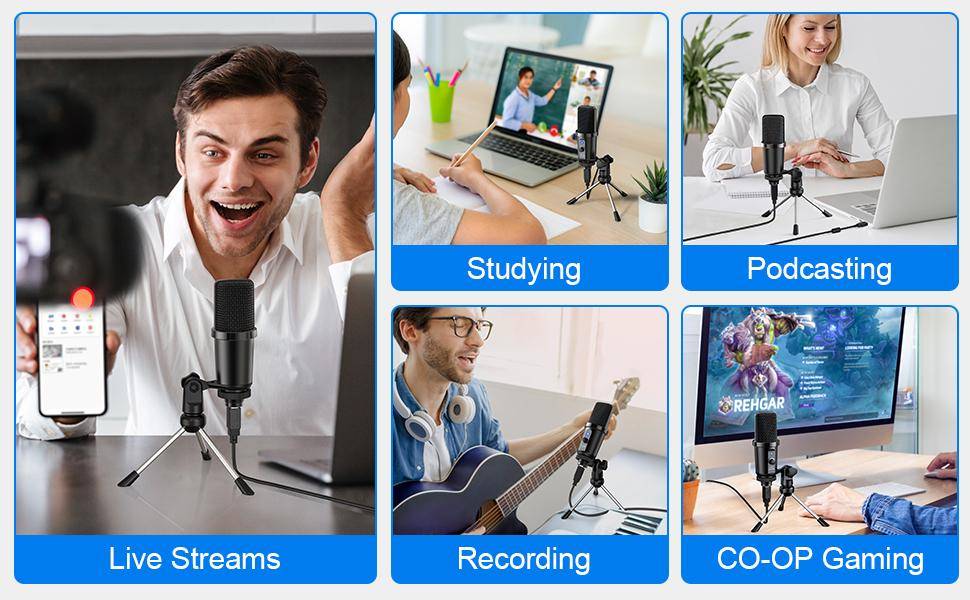 Sunday,Monday,Tuesday,Wednesday,Thursday,Friday,Saturday
January,February,March,April,May,June,July,August,September,October,November,December
Not enough items available. Only [max] left.